Introduction
Starting A Small Business: Once upon a time, running a business required skill. But now technology is getting importance more than talent. They are creating business empires by giving practical form to the ideas in their minds and successfully running their businesses. Today, Amazon.com, which has grown into a global e-commerce giant, is a company that once started in a garage in the form of a bookstore. Now that the whole world is connected through the internet, exchanging information about buying, selling and providing services has become very easy. It doesn't matter if the investment is small. Some startup businesses cost Rs. It is not surprising that it is less than 10 thousand. If there is enough enthusiasm and proper planning, there are ample opportunities to do any business. Now let's know about companies suitable to be done from home with low investment.
Starting a small business – Handmade Gifts, Stationery
If you are artistic, you can earn money based on your talents and skills offline and online. Many handmade items can be sold, from homemade soaps and candles to pencils and notebooks. Many such products can make in-house. Can sell them on main sites like Amazon and Flipkart. If you want to run a small business, you can continue your business through Indiamart, Instagram, WhatsApp etc. Can make offline sales in markets and festival markets. Whether selling small items, accessories, jewellery, greeting cards, candles, newspaper boxes, baskets, or lamp shades, there are always people ready to buy.
Breakfast Services
Most of those who live in cities are far away from their hometowns. That's why they stay away from home meals. If you can provide delicious food at an affordable price to such people, they will appreciate it immensely. You can create a market by finding out if there are any working people around your house and serving them a good meal. Can start this business even with five people. Nowadays you can get the goods delivered to your home, so you only have to spend time cooking. Your business is out of the question if you pack and send home-cooked meals, and they appreciate it.
Also Read: 9 Tech Tools For Business: How To Streamline Operations At Your Business
Starting a small business- Tuitions, Programming Classes
Many courses are online, but tutors are needed to deliver them properly. That is why parents try to arrange tutors for their children. Children are ready to be trained in the subjects they lag in. Basic programming language ​​training is also in high demand. Start tutoring two kids, and your business will expand with word of mouth. WhatsApp can also use as a medium for this.
Preschools, Crutch
Preschools are getting more and more popular. The need to impart quality education early is increasing in this competitive world. Can you start playschool by selecting a colony or suitable area? It can register as a profit or non-profit organization after taking legal approvals. Franchises can also begin if the business is growing in the old world
Also Read: Defi Technology: What It Is and How Decentralized Finance Works
Starting A Small Business -Hobby Classes
Many look forward to classes on hobbies like painting, singing, art and crafts, and music. Such trainers are in demand not only in cities but also in small towns. If you specialize in music, try to teach it to someone else. Try to teach piano, guitar, drums, whatever comes your way. Depending on your talent, you can charge this much per class.
Photography And Videography
Are you a traveller, and photography is your hobby? If you know the basics of lighting and ISO and have the mentality to wait hours for those photos, no one understands photography and videography better than you. Take professional photography training immediately when you have these symptoms. Teach the basics to the aspirants. You will get a good job. You can also do outdoor photography, but this also requires a budget. Photography is a vast world. It's waiting for your camera lens. Many are even willing to pay enormous rates for good photos.
Home-Bakers
It will say that if you can bake a cake well, its smell will spread for a mile, and you will know that the taste is fantastic. Who doesn't love specially baked cakes? Cakes, pies, pastries, doughnuts, cookies, chocolates, bread, mousses, fruit-flavoured relish, any item that comes to you can be made from home and marketed. Baking classes can also conduct.
Nurseries
There is a strong demand for home-grown fruit and organic food. Herbs, fruits and all kinds of vegetables can be grown as a hobby and become a business. The space behind your house is yours for a while
Also Read: 5 Mistakes You Should Avoid Crypto Trading
Related posts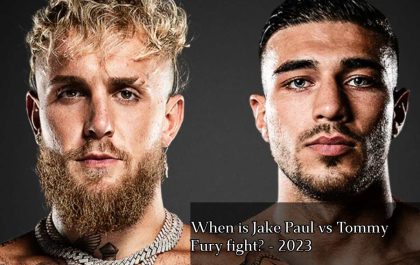 What Time Is Jake Paul Vs Tommy Fury UK – 2023
When is Jake Paul vs Tommy Fury fight? UK start time for ring walks What Time Is Jake Paul Vs…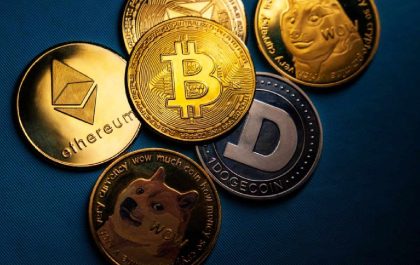 Bitcoins Vs Altcoins: Comparing The Different Types Of Cryptocurrencies
Cryptocurrencies have become increasingly popular worldwide, with digital currencies like Bitcoin and Ethereum leading the charge. These cryptocurrencies are usually…