Introduction
Business analyst is an exercise for determining changing business needs and appropriate solutions. It is a comprehensive process that includes systems development, improvement, management and strategic planning methods. A business analyst performs all these tasks using different methods and helps in organizational development. Thus, in simple terms, the role of a business analyst is to identify and articulate the need for change in an organization. It considers factors such as current operations, budget, resources and future goals, and an analyst prepares a report, which is unique to each organization.
This is an important task as the growth of the business and the reputation of the company is highly dependent on the analysis section. Hence, it is also a great career option with promising and well-paying job opportunities. If you too are planning to start a career in this domain, make sure you have a in-depth understanding of the roles and responsibilities of business analysts. Apart from this, you can also do a course that provides Business Analysis Entry Certification which can help you prove yourself and get a great job.
What is Business Analyst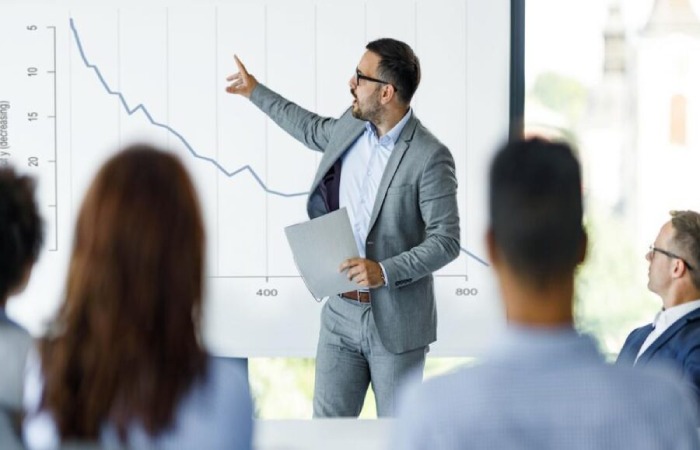 The  Business Analyst is a professional who helps companies improve business processes to achieve specific business goals.
The mission of the Business Analyst is to make organizations and processes more agile and efficient and to help companies implement the necessary changes to remain competitive in the reference market.
The Business Analyst first analyzes the current situation and business processes, identifies needs, and identifies solutions to meet these needs based on the evidence collected.
What Does A Business Analyst Do?
BAs or business analystis responsible for creating new models that support business decisions by working closely with IT and financial reporting teams to establish initiatives and strategies to improve import and optimize costs.
A business analyst's job description typically includes:
Create a detailed business analysis describing a company's problems, opportunities, and solutions.
Use SQL and Excel to analyze large data sets
Budget and forecast
Compile charts, tables, and other data visualization elements.
Planning and monitoring
Creation of financial models to support business decisions.
Project, budget, and perform analysis of variance and financial analysis
Understand business strategies, goals, and requirements
Report to management
What Skills Must You Possess?
Communication Skill: Proper communication is necessary for business analyst and is a requirement for corporate managers and CEOs
Technical Skills: Technical skills are vital for business analysts because they allow you to design critical business systems and evaluate them to understand how they might affect your business. Additionally, knowledge can enhance your confidence, allowing you to share essential information based on strong technical aptitude.
Understanding stated objectives is one of the essential business analyst skills. Sometimes upper and middle management can communicate what needs to will do. However, for most of the period, they will only summarize the requirements to meet. This will give you only a vague idea of ​​the requirements. It is up to the analyst to turn this silhouette of ideas into a solid
Understanding of Objectives: an understanding of what is needed.
Also Read: What is Solar Energy- Types, Advantages, Disadvantages
Problem Solving: The primary role of a business analyst is to devise solutions to
Time management is one of the necessary skills for business analyst. Understanding priorities and scheduling daily tasks as needed is the most fundamental step in time management for business analysts. Time management is essential since a business analyst work schedule is full of lessons, and she has to ensure that her commitment will fulfill each of them.
What Tasks Does it Perform?
Understand what a company does, including the most critical processes through which it does its work.
Evaluate the efficiency, cost, and results of these processes.
Compile recommendations for the company on process changes, potentially impactful new technologies, or other areas for improvement.
Lead the research, design, and implementation of any technology or process that requires a more substantial technical understanding within the group, including developing functional specifications.
Manage projects, develop project plans, monitor performance and ensure timely rotation of deliverables.
Communicate changes, recommendations, and procedures to commercial teams.
We stay engaged with business leaders to help them understand how changes affect organizational goals.
Also Read: 9 Tech Tools For Business: How To Streamline Operations At Your Business
Related posts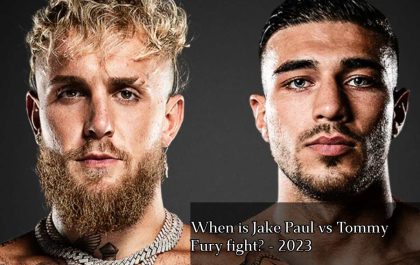 What Time Is Jake Paul Vs Tommy Fury UK – 2023
When is Jake Paul vs Tommy Fury fight? UK start time for ring walks What Time Is Jake Paul Vs…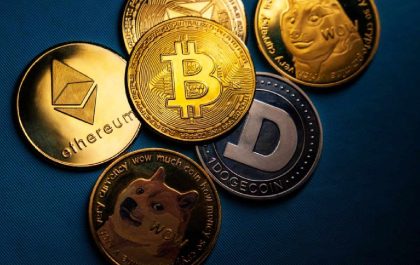 Bitcoins Vs Altcoins: Comparing The Different Types Of Cryptocurrencies
Cryptocurrencies have become increasingly popular worldwide, with digital currencies like Bitcoin and Ethereum leading the charge. These cryptocurrencies are usually…