Keep Documents: The amount of papers accumulated throughout the year in office drawers is unbelievable. Among these papers are discharges of fees, invoices, taxes, and various types of bills of exchange. And the vast majority of them are beneficial.
Therefore, you must keep documents for a specific time, in case you need to prove the discharge of your debts, for example — in addition to serving as proof of data issued in the income tax.
Each receipt must keep in case this proof of discharge is required. So, here we separate the deadlines of some super essential documents for your company. So, could you keep reading and check it out?
Essential Service Accounts
Proof of payment for consumer services, such as electricity, water, internet, TV, and telephony, must be kept for five years. After that, however, it is no longer necessary to keep documents referring to monthly invoices.
Since 2010, companies that provide public services must provide their consumers with an Annual Debt Discharge Declaration to reduce this paperwork. Therefore, a statement replaces the 12 monthly ones, being sent on the May invoice and serving as proof of exemption from debts in the previous year.
So, if a debit account will question, you can use that statement as evidence. However, if the receipt disappears, the consumer may demand proof that the company has not paid the bill.
Income tax
In the case of Income Tax, one must keep receipts for five years after the declaration. Thus, if the order was for 2010, it must be filed until 2015.
Also Read: 5 Mistakes You Should Avoid Crypto Trading
Property Tax
To prove ownership, keep proof of payment of Urban Property and Territorial Tax (IPTU) for ten years. However, charges coming from the City Hall establish a term of 5 years.
IPV
Property Tax on Motor Vehicles (IPVA) must keep proof of payment for five years after the year the charge will make. Therefore, if the IPVA was paid in 2011, referring to 2010, you must keep it until 2015.
In the case of a change of vehicle owner, the purchaser must request all proof of this period not to harm during the transfer.
Also Read: What is VoIP, and how to use this technology in companies?
Social Security And Work
Must keep PIS card, INSS payment slip, payslips, proof of contract termination, and all documents related to employment relationships for an indefinite period. In other words, never get rid of them! They are essential as they contain all of your employees' employment data.
Well, after all that, we can see how important it is to file some documents for a certain period, right? But how to do it safely? A great option is to invest in a Self Storage solution.
It is an excellent feature of storing data in the exact network location. Through it, different machines within your company have access to this data when needed.
A significant advantage of self-storage is that it can use multiple disk technologies. Thus, you will be able to safely store documents and vouchers of the most diverse types, guaranteeing your data integrity.
Also Read: What Is Metaverse, And How Does It Work?
Related posts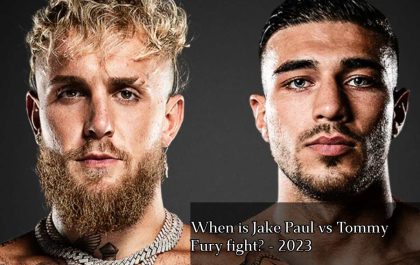 What Time Is Jake Paul Vs Tommy Fury UK – 2023
When is Jake Paul vs Tommy Fury fight? UK start time for ring walks What Time Is Jake Paul Vs…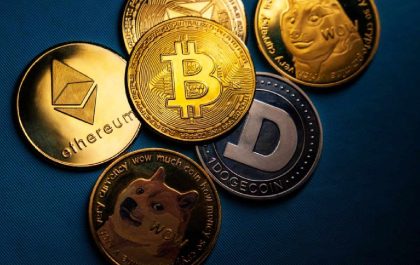 Bitcoins Vs Altcoins: Comparing The Different Types Of Cryptocurrencies
Cryptocurrencies have become increasingly popular worldwide, with digital currencies like Bitcoin and Ethereum leading the charge. These cryptocurrencies are usually…