Digital Payment Methods: The use of cash has been falling sharply, and the pandemic was a significant driver of the use of digital payment methods. For customers, convenience, security, and speed are as important as low price and quality;
See how digital payment methods can help you sell more on the internet; which are the four most used and their impacts on e-commerce;
Have you ever paid for a purchase using Pix or a QR code? Or, have you noticed that it is increasingly rare to withdraw money to pay for something?
It is a fact that digital payment methods are already part of our lives, mainly because of the practicality and speed they offer.
During the pandemic, these forms of payment grew a lot, as they avoided physical contact and reduced the risk of contamination by Covid-19.
Also Read: What Is A Sales Plan: Basic Few Valuable Points
Advantages Of Digital Payment Methods
Have you ever backed out of a purchase because the location didn't accept credit or debit cards?
It is still widespread to find establishments across the country that only work with "cash" money and do not accept credit, debit, or Pix cards.
However, not a few businesses already accept various digital payment methods, as they offer more convenience, in addition to increasing the security of entrepreneurs and customers.
n addition, these new forms of payment can more easily document everyone, which is very important for micro and small businesses.
After all, on the one hand, when the customer sends the Pix or swipes the card, this transaction is recorded in their bank's application; on the other hand, the business owner also has this movement recorded.
The result is better financial control. Discover the six main digital payment methods to offer your customers and increase revenue.
Four Digital Payment Methods To Offer In Your Company
Pix Collection
Pix Collection is a modality of the popular Pix, available only to legal entities. Through it, companies can charge their customers by sending unique numbers and QR codes for payments via Pix.
In Pix Cobrança, it is possible to add the purchase amount, due date, interest, discounts, and even fines, which is very interesting for those who work with recurring charges. Although it is 100% free for individuals, financial institutions may charge fees on top of receipts via Pix Collection. However, they are much lower than the bank slip fees.
Also Read: International Relations: How To Study And How Much You Earn
Payment Link
The payment link, as the name implies, is a link that contains the purchase information that the customer wants to make. Then, he can choose the payment method, i.e., Pix, credit card, or bank slip, to finalize the transaction. Being able to be sent through social networks, such as Instagram and WhatsApp, the payment link facilitates the routine of those who sell on the internet without having a website.
 Qr Code
QR code is a code that can store any information, such as your business address, menus, and payment information for a purchase. The main benefit of the QR code is its practicality, as all you need to do is point your cell phone camera or open specific applications to read the code and perform the action.
 Payment By Approximation – NFC
Payments by proximity rely on the NFC – Near Field Communication technology, which means "communication by field of proximity." It allows the exchange of information between credit and debit cards, cell phones, and even smartwatches with card machines.
Hold the device close to make a payment without entering passwords or the card. And, to avoid fraud and make the process safer, some operators allow payment by approximation up to a certain amount.
The Impact Of Digital Payment Methods On Commerce
The preference for digital payment has increased significantly in recent years.
According to 2021 data from the Means of Payment survey by the National Confederation of Shopkeepers CNDL, which interviewed 800 people:
47% of them already have a digital bank account.
On a day-to-day basis, 41% of respondents say they use Pix as the primary means of payment, and 83% say that speed and practicality are the main reasons.
59% of respondents said they already make their payments by approximation or digital wallet.
And 18% of them said they frequently use the QR code.
The pandemic was a significant driver of the use of new digital payment methods. According to the same survey, 45% of respondents started making more payments online.
All this shows that, in addition to a lower price and quality, customers are currently looking for convenience, speed, and security when paying for their purchases, whether online or in person.
Also Read: What Is Tech Strategy – Benefit, Purpose, Goals, And More
Related posts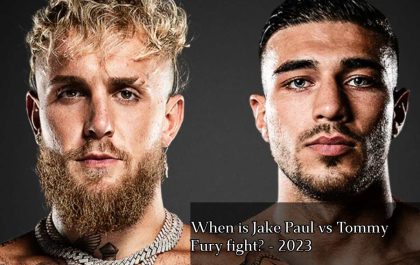 What Time Is Jake Paul Vs Tommy Fury UK – 2023
When is Jake Paul vs Tommy Fury fight? UK start time for ring walks What Time Is Jake Paul Vs…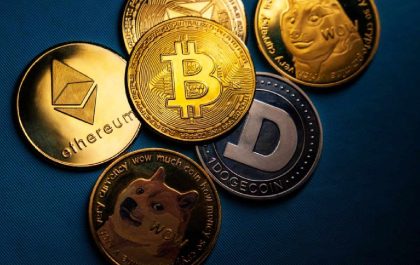 Bitcoins Vs Altcoins: Comparing The Different Types Of Cryptocurrencies
Cryptocurrencies have become increasingly popular worldwide, with digital currencies like Bitcoin and Ethereum leading the charge. These cryptocurrencies are usually…