Do you know what VoIP is and the importance of this technology for companies that serve their customers via telephone? If the answer is no, then you have come to the right place, as we will explain everything you need to know about this technology and how to implement it in your company.
However, if the answer is yes, we invite you to delve deeper into the subject and some tips on conducting the system's operation in your company. Good reading
What is VoIP?
VoIP is the acronym for Voice Over Internet Protocol, which in Portuguese translates to Voice Over Internet Protocol or Voice over IP or IP telephony.
Through the Internet, the cost of phone calls drops significantly when charged by conventional phone companies, which allows your company to save money and make more calls, that is, sell more.
It works like this: each packet will labell with a destination address (i.e. the person you are calling) and moves, via the Internet, in the same way as web pages and file downloads.
Thus, in addition to the price of calls falling dramatically, it is also possible to make calls from a computer, tablet, Phone or smartphone from anywhere, with just a broadband internet connection, a VoIP service and a connected device.
Also Read: How to prepare and execute a Disaster Recovery Plan (DRP)
How Is Voip Technology Used?
VoIP transforms analogue audio signals (voice) into data packets that can transmit via the Internet through IP protocols, a set of standards that allows machines connected to the Internet to "talk" and exchange information.
In other words, making a call via the VoIP system converts your voice into a digital signal transmitted over the Internet to the destination.
Thus, it is possible to call landlines, cell phones or from computer to computer, using microphones and speakers or headphones to communicate.
But We Need To Say That Voip Goes Far Beyond That.
n the same way that it is possible to convert voice into a digital signal, VoIP technology can do the same with videos.
In other words, VoIP allows you to make videoconferences with image and audio quality without delays or cost, even if people are thousands of kilometres away.
Just think about WhatsApp video calls, Facebook Messenger group conversations, or Google Meet or Teams video meetings to understand better.
Also  Read: web 3.0 stocks : What Changes In Market Dynamics
How Is A Voip Connection Made?
t is possible to make a VoIP call in five different ways: by computer, smartphone, tablet, IP phone or a Cloud PABX, such as Algar Telecom's Cloud PABX.
Check Out More About Each Of Them Below:
Computer
The computer is one of the most popular forms of VoIP telephony (although many people do not know it). The primary examples are platforms such as WhatsApp, Skype, Google Hangouts, Facebook Messenger, FaceTime, and Viber, among others.
They are applications that make voice and video calls over the Internet. However, these applications allow you to make calls only to users with the same tool installed. Some of these solutions, like Skype, offer the option to call landlines or cell phones, but the extra cost is high.
Smartphone Or Tablet Via Softphone
In the case of smartphones and tablets, there are several applications called Softphones, which use VoIP-based technology.
These applications can be installed on tablets and smartphones, allowing the user to receive calls over the Internet without needing a rooted phone.
IP Phone
The IP phone is very similar to ordinary telephone. However, they are more specific and aimed at VoIP. In other words, these devices use connectors identical to those used on computer network cards instead of the telephone standard, which makes them optimized for VoIP calls.
Traditional Phone + ATA
If you want to make and receive VoIP calls to a landline number with your traditional Phone, then you will need an Analog Telephone Adapter (ATA). The ATA is a converter device connecting to a telephone socket or router that transforms analogue signals into digital data for transmission via the Internet.
Cloud PBX
The cloud PBX is the ideal solution for companies that want to implement a VoIP telephone system, as it centralizes all calls and information in the cloud, eliminating significant investments in hardware.
In other words, your business will not have to worry about installation and maintenance, unlike traditional telephone systems. A cloud PBX works the same as a traditional PBX. However, it has powerful features added by VoIP telephony and cloud technology.
This system can use as the only means of making and receiving calls, as it can  install together with landlines and cell phones on conventional lines. In other words, a cloud PABX system, such as Algar Telecom's Cloud PABX, guarantees low-cost connectivity via ATA converters and IP telephones.
Also Read: What is Consumer Behaviour – Types, Factors, And More
Related posts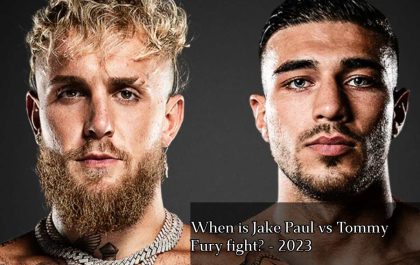 What Time Is Jake Paul Vs Tommy Fury UK – 2023
When is Jake Paul vs Tommy Fury fight? UK start time for ring walks What Time Is Jake Paul Vs…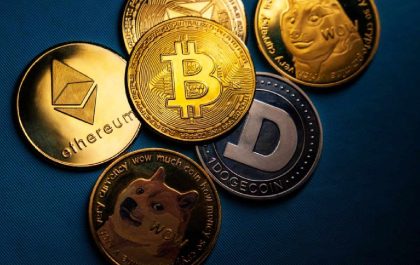 Bitcoins Vs Altcoins: Comparing The Different Types Of Cryptocurrencies
Cryptocurrencies have become increasingly popular worldwide, with digital currencies like Bitcoin and Ethereum leading the charge. These cryptocurrencies are usually…