Office Package: Understanding the office suite is better than understanding some of the most used programs. Companies, universities, bosses, students, and diverse professionals adopt the package solutions en masse.
Likewise, knowing the best option for your use and the advantages and differentials of each plan is essential.
Thus, you guarantee greater integration and productivity in corporate activities, as well as in personal demands. To create, modify and share files with security and agility, learn about Microsoft 365 plans now and choose the perfect option for your company.
What Is The Office Package?
The office package suite is a suite of applications that helps in everyday productivity. There are several solutions aimed at helping people from different contexts in everyday situations.
They range from more technical and specific programs, which would be used mainly by skilled people, to more straightforward software that has become practically mandatory on any PC.
The package includes programs for editing texts, presenting slides, controlling spreadsheets, managing databases, and creating corporate portals. The scope is enormous.
At first, it was designed mainly to serve companies as a pool of resources to help with productivity. It emerged a little after the explosion of personal computers but flourished in the 1990s.
However, over time, it has become an essential item for students, teachers, academics and ordinary people.
Its biggest highlight is precisely this versatility. Microsoft's idea is to meet all kinds of demand.
Two of the most typical examples of the package are Microsoft Word and PowerPoint — two of the first services of the box when it appeared in the 80s. They are beneficial for many purposes, being market leaders until today.
Even though the package has lost popularity due to prices and exclusivity for paid models, they are still a reference. The free boxes that came later always try to simulate Office's experience.
With the expansion of Microsoft, new versions of Office package appeared to meet the market changes.
Previously, the per-license desktop model was exclusive. Today, we also have the option of subscription software in the cloud, available for any device.
What Are The Office Package Suite Programs?
word
Word is probably the most famous. Known for being a top-notch text editor, it allows you to write professional texts, academic texts, manuals, reports and even diagramming. In the most complex scenario, I can use it to write a book and even diagram one.
It is famous for being intuitive and easy to use. It all starts with a white screen and a line call sign. Then, you can write whatever you want and insert images and links effortlessly. When it comes to exporting, Word is also very efficient, allowing various formats and integration with other software.
Also Read: Yes Bank Share Price Target For Long Term – 2022, 2023, 2024, 2030
Excel
Fighting for the second most famous post in the package, Excel is a spreadsheet management system that has quickly become a platform for developers. It is because it is possible to develop logic to perform operations with cells in addition to simple hand-made spreadsheets. Examples are the sum and the somase functions (sum with a stipulated condition).
Due to its success, many companies still use it for financial planning and sales control. The system also offers graphs and reports, which justifies its use for data analysis.
In other cases, companies use the application to manage massive and growing databases. With functions and the possibility to manipulate the tables with logic, it is possible to collect this data intelligently.
Powerpoint
PowerPoint is a famous slideshow application. Allows you to make slides to show in sequence, with information in text, videos, links, highlighted points, titles and subtitles, etc.
Thus, it is perfect for classes at a university. It is also the ideal solution for presentation in the corporate environment, as a report will show to the boss or the rest of the team. It serves for the presentation of course conclusion work, lectures, presentation in video calls and much more.
Also Read: Sunbelt Marketing Full Guide
Access
Access is the database management software package. It fits the part of specialized software. It also allows you to create apps without technical software development knowledge. The user can create and share these applications very intuitively.
Microsoft Outlook
Outlook is Microsoft's email system. It enables managing incoming and outgoing messages and other similar information.
OneNote
OneNote is an application that manages digital notes. It lets you create and share images, drawings, screen parts, and audio files. Very good for reminders and organization of daily work.
Teams
Teams are part of the package that takes care of video calls and live video interactions. In addition, it allows direct contact with chats and videos and other specific features. Thus, it is beneficial for company team meetings, online classes and meetings between distant friends.
Exchange
It's a corporate email and calendar app to organize the productivity of a team or a professional.
Also Read: What is CRO Marketing- Definition, Benefits, And more
One Drive
OneDrive, meanwhile, takes care of cloud storage. The solution allows you to upload files and store them safely, with backup support and protection solutions. It also facilitates data sharing, among other packaged software, such as PowerPoint.
Yammer
Yammer is a kind of social network. Allows you to create groups for user posts, with interactions of likes and comments. Thus, it can be interesting for communication in a company, especially in home office package.
Stream
Allows you to upload and share video files quickly and securely. It is ideal for training, weekly meetings, classes, etc.
SharePoint
Sharepoint aims to create corporate portals to centralize critical information and facilitate sharing. For example, it is a valuable solution for creating centres to resolve employee queries and for presentations and news.
Also Read: What is VoIP, and how to use this technology in companies?
Related posts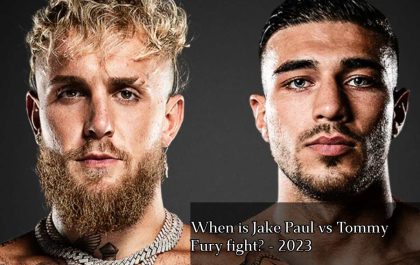 What Time Is Jake Paul Vs Tommy Fury UK – 2023
When is Jake Paul vs Tommy Fury fight? UK start time for ring walks What Time Is Jake Paul Vs…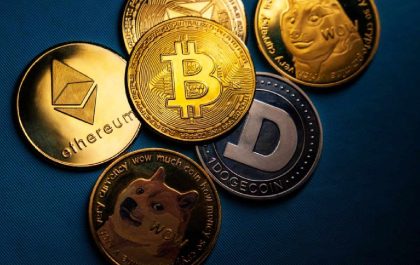 Bitcoins Vs Altcoins: Comparing The Different Types Of Cryptocurrencies
Cryptocurrencies have become increasingly popular worldwide, with digital currencies like Bitcoin and Ethereum leading the charge. These cryptocurrencies are usually…