Day trading involves buying and selling, on the same day, a stock, option, or any other financial product. It is a move that can be risky, so a Day Trade course is essential for anyone who wants to operate on the Stock Exchange, Forex, and Cryptocurrency Market as a trader.
Despite the constant trivialization of who is a trader, good courses show that making Day Trade is not an easy profit, a job of only 1 hour a day or "making money while drinking coffee." Far from it.
Good courses show that the trader needs to study hard and be responsible to avoid falling into holes or losing money in operations.
Do you want to know more about what makes a trader and the best Day Trade course? Throughout this article, we will explain everything to you, okay?
What is a Trader?
World trade means "exchange" or "trade," and day means "day." In this sense, Day Trade refers to a financial trade carried out within the same day.
The trade is the "business," in free translation; the act of buying and selling, regardless of time. The trader is the person who makes this type of purchase and sale operation – on the stock exchange, Forex, or cryptocurrency market.
For clarity, imagine you bought land for R$3,000, now worth R$5,000. You purchased when the product was low and appreciated; therefore, you sold when it was high. That's a trade! If you sell, you will make a profit of $2,000.
In the case of the trader, there is buying and selling of stocks or currencies in a concise time window, which can be minutes or hours. The objective is to profit from each operation, thus obtaining a considerable gain over time.
 Who Can Day Trade?
A few years ago, the only people who could trade stocks were those who worked at large financial institutions, trading houses, and brokerages. Nowadays, due to the ease of access and affordable rates, anyone can trade or operate as a day trader just by having access to the internet, either by computer or smartphone.
Bitso's app, for example, offers global information about cryptocurrencies and allows the purchase and sale of these digital currencies, such as Ether, Bitcoin, and Chainlink.
So, theoretically, anyone can make a day trade. However, short-term buying and selling are not suitable for those who are taking their first steps in the world of variable income and have little knowledge.
Day Trading
Warren Buffett, one of the most influential investors in the global financial market, said: "A market is a machine for transferring wealth from the least patient to the most patient." This reflects in the practice of trading, which allows you to monetize your capital faster within the financial market, but it is also one of the riskiest ways to make money, so pay attention to that, okay?
Trading is not a usual profession, where you work and receive an "x" value on the 5th business day. There is no guarantee of sure profits or returns. The practice involves excellent risks, and you must be aware of this before venturing into this world.
A survey published by FGV showed that only 5% of day traders achieve good gains, and it is essential to act regularly, but it is impossible to guarantee a stable income. Understanding this data is necessary so you don't get into the get-rich conversation, even more so if the promise involves the words "fast" and "effortless."
Many people start day trading as a complementary activity, gradually starting activities and understanding in practice how the market works – but, in addition to studying and analyzing charts, a trader needs to be emotionally prepared to win and lose.
 Day Trade Course: How To Choose The Best
To have organized and practical information to operate in the financial market, more specifically with a trader, we recommend that you take a course that provides the first steps to start on the right foot. As there are numerous options available, we have listed some topics that indicate actual content for you to check before choosing which course to take, which are:
Analysis of charts, tables, and market information;
Practical strategies to apply and reduce the risk of losing money ;
Cryptocurrency trading;
Cryptocurrency analysis;
Swing Trade Strategies;
Risk Management.
In addition, the didactic issue of a Day Trade course is fundamental since it is not just about "pressing buttons," but a market that changes due to external influences.
Another important tip is to look at the reputation of professors on the internet and check the reports of students in the course. And more than that: to understand if those who teach have been or are currently involved with the day-to-day operations of day trading.
Also Read: How To Attract Investors In Small Businesses
 Don't Fall For Trader Course Pitfalls
Day Trade is not "easy money"; it is a high-risk investment and requires a base of financial education and market knowledge. The trader looks at and analyzes data to speculate on possible market behavior and, only based on this information, takes action within the market.
Therefore, it is not a gambling game but a work of analysis.  To help you, we have listed the main mistakes made by beginners in the world of trading and which, in general, can be avoided:
Entering the transaction, seeing that the share or currency has appreciated, and not selling at the right time because you believe that it will continue to enjoy. Sell ​​stocks or cryptocurrencies before they understand enough to monetize capital;
'Hold' the trade for a long time, believing that it will recoup any losses it had in the previous work; Get out of capital management, which regulates how much money you accept to lose per day, just because you have the intuition that you will be able to recover the money you lost. Did you realize it is essential to always look for the best Day Trade course? A good professional in the area will teach you to improve your money management and the emotional part, developing your decision-making.
Also Read: Yes Bank Share Price Target For Long Term – 2022, 2023, 2024, 2030
Can You Day Trade With Cryptocurrencies?
It is possible to trade cryptocurrencies daily, but it is an even higher risk trade because of cryptocurrency markets' distinct volatility and liquidity. If day trading in stocks carries a high risk, this operation using cryptocurrencies carries even greater risk due to the massive swing in crypto prices.
With thousands of new cryptocurrencies popping up on exchanges and trading platforms, anyone considering investing in a cryptocurrency must also consider volatility, which is nothing more than the fluctuation in the price of an asset over a given period.
While cryptocurrency is a new and exciting industry, it has its risks. To invest more safely in the cryptocurrency market, it is essential to have a good exchange, such as Bitso, which provides global and critical information to support you in the purchase and sale decision.
Also Read: Quantitative Trading – Definition, Work, Systems, And More
Tips on Day Trade to leave in your favorites
Now that you have understood the basis of this type of trading, its risks, how to trade more safely, and the best Day Trade course, we will give you essential tips to stay on top of the financial market and practice. Trading in the world of cryptocurrencies.
Grab a pen and paper to write down the channels and books that will help you on this journey. We are sure they will serve as a basis for you to become a better trader. Prepared?
 Cryptocurrency Portals To Follow
EscolaCripto website, Youtube channel, and social networks
Bitso's Youtube
Young people at the Stock Exchange
Bitso blog
Professionals who talk about trading follow
All the profiles below have YouTube and Instagram channels full of quality content! Be sure to write down the names:
Fernando Ulrich
Carol and Kaka from Canal Use Crypto
Trading books to delve into
Trading in the Zone – Mark Douglas, Bookout Publisher;
Related posts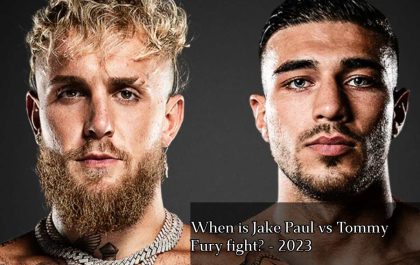 What Time Is Jake Paul Vs Tommy Fury UK – 2023
When is Jake Paul vs Tommy Fury fight? UK start time for ring walks What Time Is Jake Paul Vs…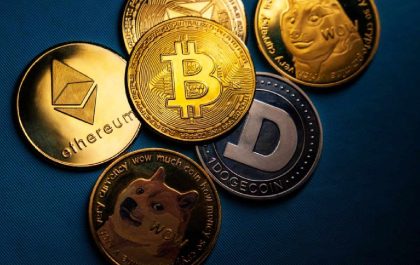 Bitcoins Vs Altcoins: Comparing The Different Types Of Cryptocurrencies
Cryptocurrencies have become increasingly popular worldwide, with digital currencies like Bitcoin and Ethereum leading the charge. These cryptocurrencies are usually…