Trend Following here are several methods investors use in the stock market. And a general approach is Trend Following. In summary, Trend Following helps the investor identify an uptrend or downtrend of a given asset, deciding to buy or sell it.
Trend Following Definition?
Trend Following is an asset strategy based on the Trend of a stock. In this strategy, the investor assesses whether it is time to buy or sell it based on a stock's recent history. MGLU3 shares can use as an example; in case of an uptrend, the investor buys the stake and waits for a change in Trend to sell.
Now, if the Trend is down instead of up, the investor can carry out short selling, which is a way to profit from the fall in the price of a stock.
Also Read: A Guide To Business Development
How Does Trend The Following Work?
This strategy starts with identifying an asset trend. Upon seeing this , the investor decides to buy or sell a stock short. Usually, this analysis will perform from a graphical analysis.
But, the stock market does not follow an exact logic. Therefore, a reversal movement in the price of assets can happen overnight.
Some investors use Stop Loss to minimize risk to limit their losses. The Stop Gain order will also use, but in this case, this order serves to ensure the investor's profit. He believes profit is good for him if the stock appreciates to a certain point.
Want to learn how to invest in the Stock Exchange? Then download our "Investor's Handbook" E-book for free and be amazed.
What Are The Main Features Of Trend Following?
One of the main features of this strategy is that it can use for short, medium, and long-term investments, and the investor can try to analyze the Trend of stock in several ways.
There Are Two Main Characteristics Of The Trend Following :
Moving Average
According to this logic, the Trend of stock investments can be either bullish or bearish. And to know how to identify it, it is necessary to analyze the action through Price Action.
In this case, if the asset's price is always above the last high movement, the tendency is that it will appreciate. Otherwise, if the fall in price is below the previous bearish move, that asset tends to depreciate. Understanding what Trend means is critical to making a profit in the short, medium, and long term.
The moving average is a widely used strategy in Following. In this case, when a short average crosses above a long average, the Trend may be following appreciation, being indicated for purchase.
Short Average
If the crossing of a short average is below a long average, the stock may depreciate, and this is an excellent time to sell.
What Are The Risks Of Trend Following?
The main disadvantage of using Following is that the investor has no reasoned basis for the stock. He only tracks her movement in time to make a decision but does not consider fundamental analysis.
This type of analysis assesses the economic and financial health of the organization, as well as the segment in which it operates. In this way, sectoral or internal events can abruptly reverse in the path of action.
Also Read: Is Ethereum More Important Than Bitcoin?
Is It Worth Using Trend Following?
Although many investors technically analyze a stock, history has shown us that fundamental analysis was more successful in the long run.
Therefore, it will recommend that the investor prioritize those strategies with the most excellent chance of offering a positive result, as is the case with fundamental analysis. Was it possible to understand what  Following is? Leave your comment and your suggestion, and share this article with your friends on social networks.
Also Reda: Digital Education: What It Is, Impacts, And Types Of Technology
Related posts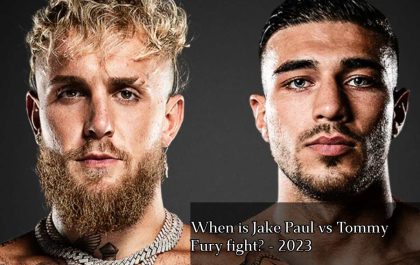 What Time Is Jake Paul Vs Tommy Fury UK – 2023
When is Jake Paul vs Tommy Fury fight? UK start time for ring walks What Time Is Jake Paul Vs…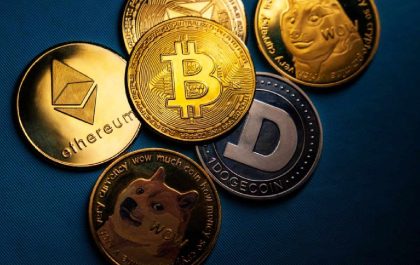 Bitcoins Vs Altcoins: Comparing The Different Types Of Cryptocurrencies
Cryptocurrencies have become increasingly popular worldwide, with digital currencies like Bitcoin and Ethereum leading the charge. These cryptocurrencies are usually…