Sales Representative: We already know that the commercial representative is the "actor" who sells goods or services on behalf of a company. In addition to maintaining a good relationship with customers, the professional is also responsible for maintaining the company's good image.
Among its attributions are, for example, updating records, analyzing customer credit, making the reports requested by the organization, and carrying out order shipments.
Sometimes, the sales representative is more or less involved in shipping and delivery procedures.
He can also work with the search for new customers, the handling of eventual complaints, and even with the return and replacement of products.
The Following Tasks May Be Among The Functions Of A Commercial Representative:
Sell goods or services and develop relationships with the target audience;
Plan activities and provide reports on results and achievements to the sales management team;
Contact new customers and existing buyers to meet and exceed sales objectives;
Perform customer service;
Conduct sales meetings and training on product usage, if necessary;
Effectively present the solutions that the company offers;
Negotiate and use persuasion skills to overcome objections;
Make periodic visits to customers;
Keep the customer record up to date;
Know the credit, shipping, and delivery procedures.
Company strategies and operations: field or inside sales
What Does A Commercial Representative Do In Their Daily Life?
The traditional sales rep would now approach customers in person to present their product.
This model is widely known as "outside sales," "field sales," or "outside sales." Today, with the possibilities offered by technology and digital transformation, most sales are now made remotely, over the phone, or on the internet.
In any case, in many segments, there are still companies that benefit from the foreign sales model and, therefore, keep professionals working in this way. Therefore, knowing how to visit customers is still a way of being a good sales representative.
What Is A Field Sales Representative?
A field sales representative leaves the office regularly or travels to meet potential customers. During these face-to-face meetings, he presents the good or service, cites the costs, discusses the negotiation terms, and prepares sales order forms and reports.
He maintains an ongoing relationship with customers and must keep up with market conditions, trends, news, and competitors' prices.
In the traditional model of external sales, in which there is no standard use of inside sales or SDR to obtain new customers, the sales representative calls and manages his call schedule to cover certain territories.
This professional must maintain accurate sales records, including invoices, call reports, expense reimbursement forms, etc.
In some organizations with more modern sales systems, an inside sales representative will work with the outside sales professional to ensure the best results.
Who works with inside sales is responsible for prospecting potential customers before forwarding the main leads to the external sales representative who will follow them "closely."
He works mainly using the telephone to carry out an initial step in the sales process.
There are also cases where companies do not have external sales representatives, and all deals are closed internally.
In this scenario, the inside sales professional is the one who handles all transactions and stages of the process: from contact by phone or internet to lead generation, product presentation, closing the sale, and account maintenance of customers.
Characteristics Of A Sales Representative
What do you need to be a commercial representative and succeed in this profession?
You already know what a sales representative does. But regardless of the relationship, he has with the company and the strategy adopted by the company, a sales representative needs to have some essential characteristics to do his job right.
These are essential attributes that guarantee a good performance of your work.
The training of a sales professional depends a lot on their field of activity. It can be said that there is no rule regarding the formal education of a commercial representative.
The requirement varies by industry and employer. Often a high school diploma is considere sufficient. However, higher education may be necessary to sell more technical or specific products.
However, when talking about the profile of the sales representative professional, some requirements are considered fundamental.
How To Be A Good Sales Representative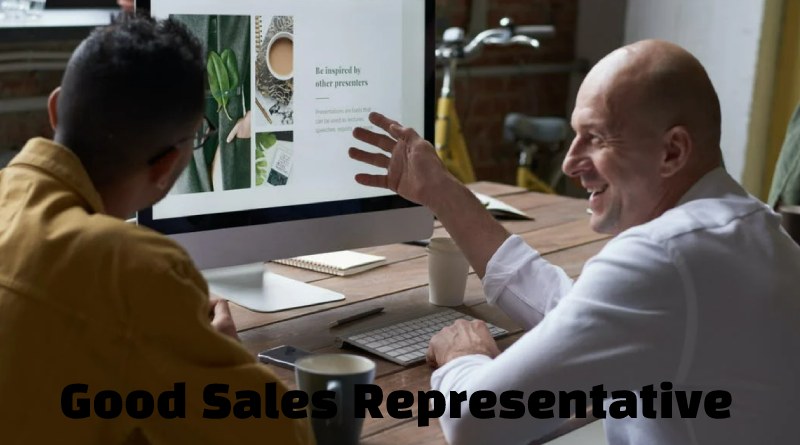 Here's what makes a sales rep stand out:
Good Communication
The commercial representative inevitably works by directly contacting customers, whether in person or not. For this reason, he needs to develop the ability to express himself adequately.
It is necessary to convey the correct message to the customer, with all the crucial information, and in the right tone.
Sensitivity And Ability To Hear
In addition to "talking" well, the sales representative must know how to listen to the customer. The professional will hardly understand what your interlocutor wants or needs if you don't know how to listen.
In addition, by listening to the customer, the salesperson will find out about the "problem" he has and needs to be solved. That way, the rep can focus their speech on offering the right solution for the customer.
 Convey Security And Trust
Security and trust are also fundamental requirements of this professional. He needs to be confident about what he is presenting so that the buyer believes that the offered solution will solve their problem.
However, it is worth remembering that being confident does not mean the same as being arrogant. Overconfidence is not what makes a sales rep stand out.
It would help if you were sure of yourself – and what you sell – without seeming obnoxious. The question of knowing how to listen and being open to understanding the client's "pain" is also important to avoid transmitting arrogance.
Have Patience And Be Persistent
In this sense, patience and persistence are probably considered the main characteristics of a sales representative. Each buyer has their decision time and will have their doubts and queries.
In addition to having answers to questions that may arise, the professional must be completely available. Knowing how to wait for the customer to decide and using this time to your advantage is a virtue of good salespeople.
Responsibilities Of The Professional Who Sells
Professionals in this field need to understand customers' needs and objections to be good at what they do. For this, he must consider financial factors, socioeconomic profile, requirements, the area of activity, and others.
Knowing your target audience must also involve understanding the population's buying patterns.
On the other hand, the market requires the commercial representative to know his area of activity and the product he sells.
With the development of new models and sales strategies and an increasingly demanding consumer public, this professional has recently become more demanded.
Currently, a sales professional needs to develop skills in the following areas:
Also Read: What is Solar Energy- Types, Advantages, Disadvantages
Product
Hardly anyone can be convincing if they don't know deeply what they're selling. Therefore, the representative must know, first of all, what are the characteristics and applications of the product he sells.
Knowing the manufacturing process or having all the data regarding its manufacturer is also important. Likewise, knowing the history of the product, its acceptance, and competitiveness over time.
We can also include everything that involves the promotion of the product or service in this item. The sales representative must act aligned with marketing, having a deep knowledge of its materials, such as advertisements and catalogs.
 Company
In addition to being "intimate" with the product they sell, the professional who acts as a commercial representative must be well acquainted with the organization's policies and procedures.
The sales plan, the strategies, and the steps of the entire process must be well known. In a more practical sense, it is also necessary to be aware of the price list and payment terms with which the company works.
 Customers
As we have already said, the commercial representative must know the target audience related to his product or service. It includes having your basic contact details: physical address, website (if applicable), phone, email, etc.
He needs to be aware of your desires and needs, knows your technical evaluation criteria, and know who your preferred suppliers are and what their opinions are on certain items. Finally, it is also essential to understand how each customer's buying process works.
Also Read: Yes Bank Share Price Target For Long Term – 2022, 2023, 2024, 2030
 Competition
A professional in the field needs to know who his competitors are and how they organize and work.
After all, what does a sales representative do if he doesn't show the advantages of his product over competitors?
More specific information such as the competition's market percentage and your sales policy should be on the tip of your tongue.
To sell your product or service well, he needs to know the advantages and features of what the competitor offers. Likewise, knowing your strengths and weaknesses can help a lot with sales results.
Market
Keeping yourself informed and constantly improving your knowledge of technical issues in your line of business is very important.
Knowing the market trends and getting closer to niches also makes a big difference when selling. It is also crucial to be aware of the economic and financial situation of the market and the factors that can affect the sector in which you work.
Also Read: What is Business Organization- Advantages, Types, and more
Related Search
sales representative
sales representative jobs
inside sales representative
sales representative salary
outside sales representative
sales representative job description
inside sales representative salary
sales representative resume
what is a sales representative
pharmaceutical sales representative
Related posts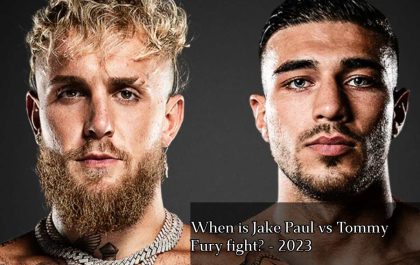 What Time Is Jake Paul Vs Tommy Fury UK – 2023
When is Jake Paul vs Tommy Fury fight? UK start time for ring walks What Time Is Jake Paul Vs…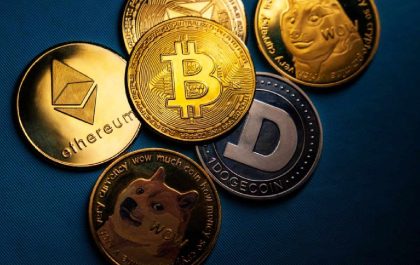 Bitcoins Vs Altcoins: Comparing The Different Types Of Cryptocurrencies
Cryptocurrencies have become increasingly popular worldwide, with digital currencies like Bitcoin and Ethereum leading the charge. These cryptocurrencies are usually…