Do you know what Machine Learning is? In free translation from English, the term carries the meaning of "machine learning", which can understand as a data analysis method that automates the construction of analytical models.
From this application, it will understand that the concept will directly link to a branch of artificial intelligence based on the idea that systems can learn from data, identify patterns and make decisions with minimal human intervention, as an example of what some digital platforms, internet of things systems and other innovations can already do.
In general, it can say that Machine Learning is a technology where computers can learn according to the expected answers through associations of different data, which can be images, numbers and everything that this technology can decode.
Thanks to new computing technologies, today's machine learning will also update, even if it is a recent creation. After all, the concept was born out of pattern recognition and the theory that computers can learn without being programmed to perform specific tasks; researchers interested in artificial intelligence wanted to know if machines could learn from data.
The iterative aspect of machine learning is essential because models can adapt independently when exposed to new data. They learn from past computations and can produce reliable, repeatable decisions and results. It is not a new science – but a science that is gaining further momentum and new applications through the advancement of computer science and technologies.
While many machine learning algorithms have been around for a long time, the ability to apply complex mathematical calculations to big data automatically – again and again, faster and faster – is a modern development. Here are some well-known examples of machine learning applications that you may have heard about
Machine Learning On Netflix, Spotify And Amazon Prime Video: What To Consume Now?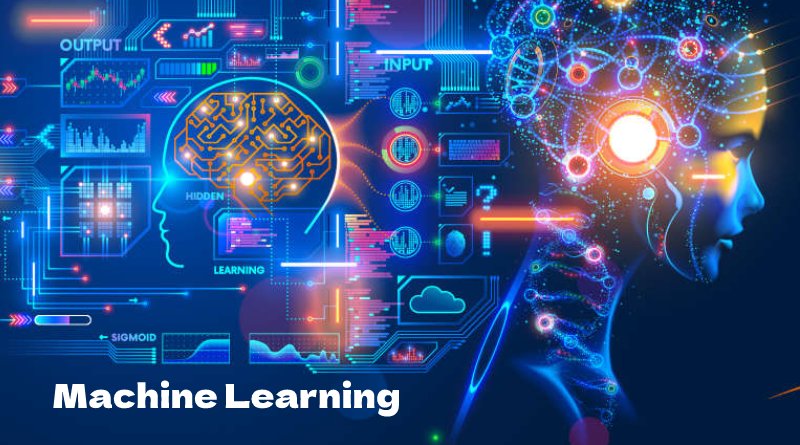 In all three streaming services, machine learning will primarily use for personalization. The technology is constantly improving recommendation algorithms and shaping the catalogue of movies, series, podcasts and music according to user responses.
Yes, each of these services offers, in a unique and personalized way, options that suit you from data collected based on your preferences and consumption patterns within the platforms themselves.
In the case of Netflix and Amazon Prime Video, the amount of data generated by millions of subscribers worldwide is used to drive the production of original films and series. In addition, the information will use in predictive models based on viewing history and user ratings.
Machine learning is still employed to optimize video and audio encoding, bitrate selection, and the content delivery network.
In 2021, Netflix surpassed 200 million subscribers, while Amazon Prime Video passed 150 million active users worldwide. Spotify has320 a million active users and 144 million subscribers. Showing that the personification of content from machine learning is not the future; it is the present and can be highly profitable.
 Uber: The Best Way Forward, Thanks To Machine Learning
This machine learning example will also base on predictive models. Thanks to machine learning, your smartphone app signals the driver's estimated time of arrival (ETA) and the time when the user will be at his destination, for example.
Machine learning will also use to ensure the safety of drivers and passengers by analyzing the daily journeys made daily by the app. The tool even blocks trips considered potentially riskier.
Uber even became one of the industry pioneers to provide an open source machine learning platform, Michelangelo, which allowed the scalability of the new technology to a global level. Last year, Uber made more than 16 million daily trips and deliveries worldwide.
Google Adwords, Facebook Ads And Instagram Ads: Well-Targeted Ads With Machine Learning
Ads on search engines and social networks work based on auctions, as they will sponsor. In this way, they are advertisements that place those who pay the most in the first "appearance" positions. That is, the winner will have their ad displayed to the user.
Auctions run incessantly daily; it streamlines the process with intelligent bidding.
The strategy makes campaigns more profitable through predictive click-through rates (CTR) and conversion estimates based on user behaviour.
With machine learning, companies of all sizes see increased return on investment (ROI) on ad platforms.
Google Translate: Machines That Learn Other Languages
Created in 2006, Google Translate has the proposal to transcribe and translate sentences instantly in more than 100 languages.
Do you remember what the first translations were like? They have become increasingly accurate thanks to it
The technology has allowed the tool to learn according to user research. Today, Google Translate can translate texts into images through the smartphone camera, showing the evolution of this learning from using a system with data collection.
Lu From Magalu And The Example Of Machine Learning In Virtual Assistants
If you shop online, you must have come across Lu. Magazine Luiza's virtual assistant interacts more and more naturally with users with the help of it. Lu da Magalu, by the way, is already considered a successful case of branded content for having increased engagement between the brand and the public.
Machine learning allowed Magazine Luiza to constantly offer customer service and have a system directly integrated with the company's data without needing a human interface for consultation.
The brand ended 2020 with the highest revenue in its history: BRL 43.5 billion. Today Magazine Luiza is the Brazilian leader in multichannel retail and traditional e-commerce.
Also Read:How to Launch a Brownie Business
Market Trends With Machine Learning
Significant changes are underway in the world of marketing, technology and large corporations looking for innovation and significant advancements in the market. These changes are primarily related to the power of machine learning.
Its impact is so significant that97% of leaders believe the future of marketing will consist of experienced professionals working in collaboration with machine learning-based automation entities.
Machine learning techniques will use to solve several diverse problems. As a result, companies can benefit their business as we move into a world of data, channels, content and contexts of extreme convergences.
For the current marketing team, it is about finding pieces of predictive knowledge in structured and unstructured data and using it to your advantage.
The ability to respond quickly and accurately to changes in customer behaviour is the gamble of today's world.
Need To Keep Up To Date And Keep Up With Market Developments
The area demands constant training because it is already present and will practically connect to users at all times. It is necessary to seek updating and recognition of It processes from courses and training.
One of the most comprehensive options that serve this purpose today is the ESR Introduction to Data Science course.
It offers introductory content that explores the historical evolution of these engines, Analytics & Big Data, as well as ethical issues about Data Science, LGPD, machine learning and much more.
Another relevant research material is the Data Science Webinar conducted by ESR. The material intends to allow a broad learning experience in the area of the different roles that make up an Analytics team, introducing the main guidelines surrounding Data Science and motivating the viewer to delve into the thematic.
Also Read:What is Merchandising – Benefits, strategies, And More
Related posts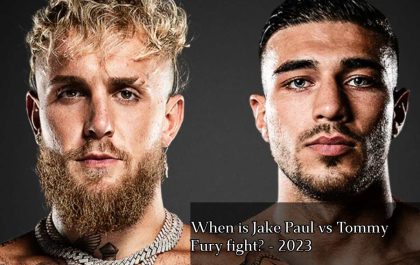 What Time Is Jake Paul Vs Tommy Fury UK – 2023
When is Jake Paul vs Tommy Fury fight? UK start time for ring walks What Time Is Jake Paul Vs…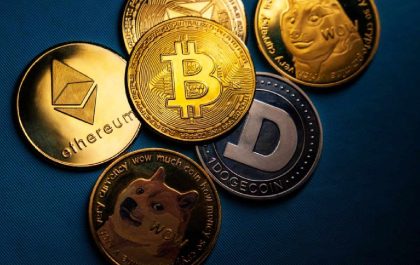 Bitcoins Vs Altcoins: Comparing The Different Types Of Cryptocurrencies
Cryptocurrencies have become increasingly popular worldwide, with digital currencies like Bitcoin and Ethereum leading the charge. These cryptocurrencies are usually…