The ~/library/application support/mobilesync/backup/ directory is a crucial component of the backup process for iOS devices like iPhones and iPads. This directory is specific to macOS and plays a critical role in safeguarding your important data and settings. In this article, we'll delve into the purpose and significance of this directory.
The Purpose of Mobilesync/Backup Directory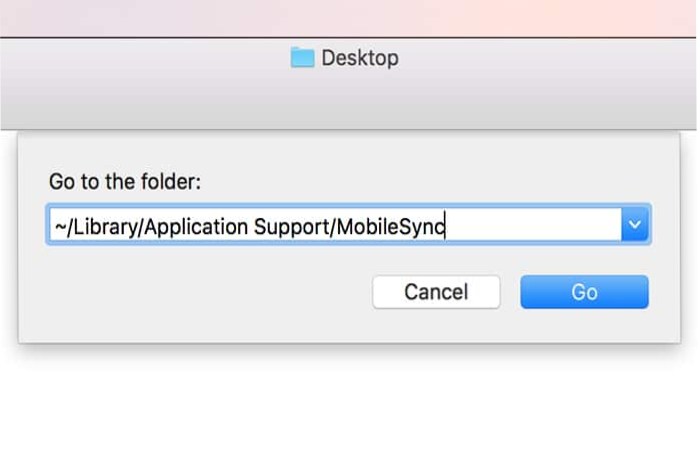 Data Backup
When you sync your iOS device with your Mac using iTunes or Finder (on macOS Catalina and later), a backup of the device is created. This backup includes important data such as contacts, photos, app data, settings, and more. All this data is stored in the MobileSync/Backup directory.
Recovery
The data in this directory is used for restoring your device to a previous state. Whether you're setting up a new iPhone, recovering from a data loss incident, or upgrading to a new iOS version, the backups in this directory are essential.
iTunes and Finder
Historically, this directory was mainly accessed through iTunes on macOS. However, with the release of macOS Catalina and later versions, Finder took over many iTunes functionalities, including managing device backups. Now, you can find and manage your iOS device backups in Finder.
How to Find Automatically Itunes Backup Folder
iPhone Backup Extractor automatically searches your iTunes backup folder and can open it with one click. This functionality is in the free version, so it won't cost you anything.
Download and Install iPhone Backup Extractor
Open the Preferences window from the Application drop-down menu.
Select the Backup tab.
Where the window says "We always check backups in your default folder," click the "Default Folder" link. Easy
Finding iTunes Backup Folder on macOS
The default backup location can display in Finder using Spotlight. Press Cmd+ and type ~/library/application support/mobilesync/backup/ before pressing
A folder called "Backups" will appear in the Finder window that opens. This includes all iTunes backups that already exist on the computer.
What's Inside the Backup Directory?
Inside the MobileSync/Backup directory, you will find folders with seemingly random alphanumeric names. Each of these folders corresponds to a specific iOS device that you've connected to your Mac. These folders contain the actual backup files, which are store in a proprietary format. The files in these folders are encrypted for security reasons, ensuring that your personal data is safe even if someone gains access to your computer.
How to Manage Your iOS Backups
Accessing Backups: To access your iOS backups, connect your device to your Mac and open Finder. In the left sidebar, you'll see your device listed under "Locations." Click on your device to view its backups.
Deleting Backups: If you need to free up space or remove old backups, you can do so from the Finder. Simply select the backup you want to delete and click the "Delete Backup" button.
Restoring from a Backup: To restore your iOS device from a backup, connect your device to your Mac, open Finder, select your device, and choose the "Restore Backup" option.
Data Security and Encryption
The data stored in the MobileSync/Backup directory is encrypt to protect your privacy and sensitive information. Only you, with the proper credentials, can access this data.
Where are Local Iphone Backups Store On Mac?
On your Mac or MacBook device, your backup will stored in a central folder by default.
To find a list of your backups, follow these steps to locate the folder:
Click the magnifying glass in the menu bar (usually in the upper right corner, next to the date and time).
Type or copy and paste the following: ~/Library/Application Support/Mobile Sync/Backup/
Select the backup folder located under Folders.
If you need to find a specific backup and you have macOS Catalina (also known as macOS 10.15) or later, you can do so with the following steps:
Open Finder
Locate your iPhone and click on it to select it.
On the General tab, click Manage Backups to see a list of your backups.
Right-click on the backup you were looking for and then select Show in Finder to view it.
You can also select Delete or Archive if you no longer need the file and want to remove it from the directory.
When you're finish, press OK.
Conclusion ~/library/application support/mobilesync/backup/
the ~/library/application support/mobilesync/backup/ directory is a critical part of the iOS device backup process on macOS. It ensures that your important data is securely store and readily available for recovery or device setup. Understanding this directory and how to manage it can help you safeguard your iOS device data and keep your digital life in order.
Related searches
~/ library application support mobilesync backup folder
library/application support/mobilesync/backup/ press return
library/application support/mobilesync/backup/ cannot find
itunes backup location windows 11
how can i view iphone backup files?
where is itunes backup store windows 10
itunes backup location windows 7
where are iphone backups stored on mac
Related posts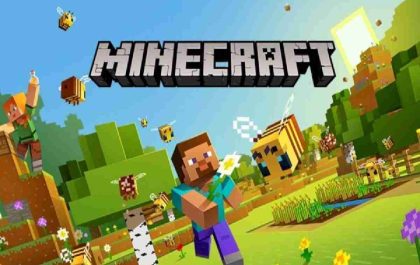 Minecraft 1.7.10 Indir Apk
One of the most popular Mojang games is Minecraft 1.7.10 indir APK which update from time to time based on…
Men S Luxury Skin Care Beauty Fragrance Blog Mr Wharff Male Beauty Blogger
Men s luxury skin care beauty fragrance blog mr wharff male beauty blogger – In a world where beauty doesn't…