How do you attract investors to small companies? That's a tricky question. For a long time, obtaining financial support to open or expand a business depends on bank loans. Or a "godfather" who bet on the idea and became a partner.
But today, there are other possibilities to gain support in these moments. For example, everything became more accessible after the Complementary Law nº 155/2016 regulates investment in micro and small companies.
Thus, some paths previously seen only as strategies for large companies have become a reality for businesses of all sizes.
So, if you want to understand better what the law says and how to get investors for your venture, you will like the material we have prepared.
Who Can Invest In Your Business?
An investor is someone who uses his available capital to direct him to a company, application, or individual that will be responsible for offering him a financial return of some kind. It can be either an individual or a legal entity. There are several types: investors in public bonds, fixed income, real estate, stocks, ventures, and startups, among others.
Also Read: 5 Mistakes You Should Avoid Crypto Trading
What Has Changed With Complementary Law Nº 155/2016?
Complementary Law No. 155/2016 came into force in 2017 with new investment rules for small businesses. The significant change in this law was to create an investor model that medium and large companies already used, the angel investor.
How Can Your Company Be Chosen?
How about starting your plan to attract an angel investor? The first step is to think about a problem that a group of people faces, discover a way (application, service, product) to solve it, investigate other companies that offer similar solutions, and find your differential in the market.
In addition to a good idea, you need careful planning. Investors are looking to make money, so they are only interested in companies that generate profits.
Internal Changes To Make The Company More Attractive
If your business is already up and running, there are a few things you should be aware of to attract and retain angel investors. After all, the law establishes a minimum period of two years for the request for the right of redemption. So, your company needs to show good results to retain the investor until the end of the contract.
Also Read: What Is Tech Strategy – Benefit, Purpose, Goals, And More
How To Assess The Value Of Your Business?
The best way to evaluate your business is to hire an expert, a finance consultant, or an accountant. However, even if you understand the subject, many variables are involved in arriving at an exact value. In addition, an external agent of your company, such as a specialized consultancy, will promote greater credibility to the final number.
How Do We Improve
Another point that a potential investor may question is their financial control. It is one of the elements that define whether your management has quality. Therefore, it is essential to follow best practices to improve how you manage the money that comes in and goes out of the box.
Who are the potential investors, and which small businesses can receive investment
Definition of an angel investor
What are the investment changes that occur with the new complementary law no 155/2016
How to prepare your company to receive investment – financial planning and control
How to evaluate your business
What platforms can you use to attract investors
Alternatives to obtain financial support other than through investors.
Related posts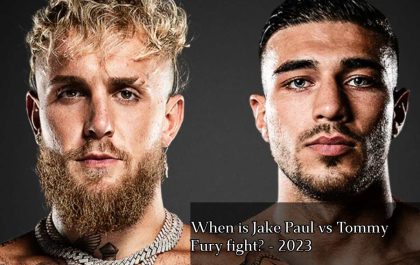 What Time Is Jake Paul Vs Tommy Fury UK – 2023
When is Jake Paul vs Tommy Fury fight? UK start time for ring walks What Time Is Jake Paul Vs…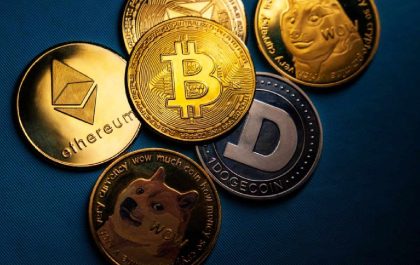 Bitcoins Vs Altcoins: Comparing The Different Types Of Cryptocurrencies
Cryptocurrencies have become increasingly popular worldwide, with digital currencies like Bitcoin and Ethereum leading the charge. These cryptocurrencies are usually…