What Is Green Marketing?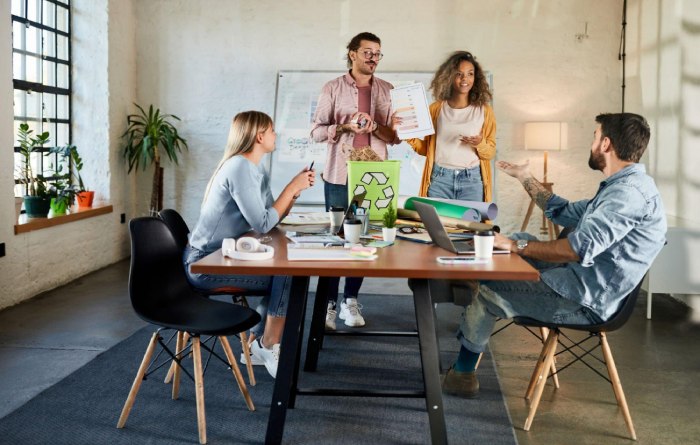 Green marketing, also known as marketing, environmental marketing, ecological marketing or sustainable marketing, is a strategy aimed at disseminating environmental and sustainable actions, aiming to promote the image of brands and companies about ecological issues, such as sustainability and socio-environmental responsibility.
Nowadays, sustainability has been an increasingly debated subject due to growing environmental problems. As a result, much will discuss about the need for sustainable practices and the importance of respecting and preserving the environment.
As a result, people have become aware of environmental issues. They have begun to demand that companies also become aware of and take responsibility for the damage caused to the environment.
With the increase in consumer demand for accountability on environmental issues, brands and companies began to seek to sell an ecologically conscious image of their businesses and to have a position of respect for natural resources and society.
What Are The Advantages Of Green Marketing?
In general, the main advantages of green marketing for the company are related to expanding the consumer market and consolidating the company in the market.
Applying Green Marketing strategies demonstrates concern for the environment and society, a way of positioning itself in the market. As a result, this creates a differential between other competing companies. It draws the attention not only of customers but of investors and shareholders as well, especially those who are aware. Your company then gains credibility in the market, adding value and consolidating your brand.
In addition, pro-environment attitudes create a respectful appreciation on the part of the population and attract even more consumers to your brand. With that, satisfied people start recommending it to others who also opt for ecologically conscious brands.
Bearing in mind that ecological awareness is not only a marketing strategy, it is also a way of meeting the demands of the consumer market, which is increasingly demanding on this subject. It is common for people to stop buying from companies that do not have ecological attitudes. Instead, customers opt for conscious brands that invest in sustainable perspectives, do not promote cruelty to animals and show respect for the environment and the community they will insert. Therefore, it is essential to adapt to this new scenario and meet the demands of your consumer market.
Also Read: 5 Mistakes You Should Avoid Crypto Trading
Thus, in summary, we can mention some of the benefits of Green Marketing in your company:
Differentiate yourself from competitors;
Gain credibility and add value to the brand;
Meet the demands of the consumer market;
Win the sympathy of the population;
Attract new consumers;
Generate more profit once the number of customers has increased;
Draw the attention of conscientious shareholders;
The company's sustainable practices will help reduce expenses and save in some aspects.
We cannot fail to mention that, in addition to having advantages for the company, green marketing generates benefits for the environment. To introduce this strategy, the company must adopt actual, sustainable practices that positively impact the planet.
The industrial sector is one of those that most affect and cause damage to the environment. However, by investing in green marketing and ecological attitudes, the company is helping to minimize the negative impact on nature.
Green Marketing Principles
To comply with environmental marketing, the company must base on the principles of sustainability; that is, it must be:
Ecologically correct: not harming nature, respecting the environment, avoiding consuming harmful substances, not depleting natural resources, and balancing what will take from the heart and what will often return.
Economically viable: seek ways that provide economic growth without harming the environment.
Socially is related to ethics, respect for others, understanding and solidarity. It is necessary to consider that our actions also generate impacts on the lives of others.
Culturally diverse: valuing diversity and promoting equality to create respectful relationships with everyone, without discrimination.
As we can see, it is essential that the company has both environmental and economic, social and cultural responsibility.
Another essential aspect that the company must put into practice is the so-called 3 Rs of sustainability:
Reduce: Reduce the amount of waste produced.
Reuse: Use the same package several times. The company needs to develop products that will reduce.
Beware Of Greenwashing
Companies may sell a sustainable image but do not take any action that actually reduces environmental impacts. It is a case of Greenwashing.
Greenwashing occurs when a company's speech does not match its actions. As a result, the organization deceives consumers into believing they are buying a sustainable product when this company does not adopt any sustainable practices. In addition, false advertising can tarnish your company's image.
Also Read: Tip For How To Starting A Small Business
Related posts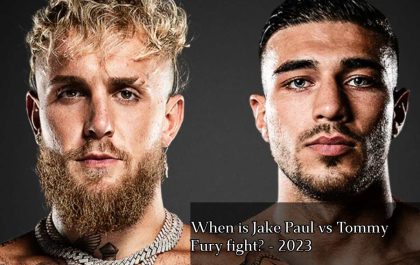 What Time Is Jake Paul Vs Tommy Fury UK – 2023
When is Jake Paul vs Tommy Fury fight? UK start time for ring walks What Time Is Jake Paul Vs…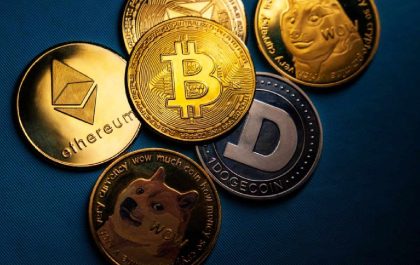 Bitcoins Vs Altcoins: Comparing The Different Types Of Cryptocurrencies
Cryptocurrencies have become increasingly popular worldwide, with digital currencies like Bitcoin and Ethereum leading the charge. These cryptocurrencies are usually…