Disaster Recovery Plan (DRP): With the high competitiveness of the corporate world and the speed with which technology evolves, it is necessary to keep an eye on threats. Any carelessness in a company's machinery and equipment can be fatal for a business
Today, many know the importance of backups, a powerful server and prevention work, such as a fire-fighting project. But what if the worst-case scenario occurs and the company finds itself the victim of a disaster?
Companies cannot stop their operations. Otherwise, they would suffer tremendous losses by disrupting ongoing processes while spending time and resources on recovery. Aware of this, we created this article to provide knowledge about possible disasters and how to get ahead in these scenarios.
What is a Disaster Recovery Plan DRP?
The PRD, or Disaster Recovery Plan(DRP), is a set of actions, procedures and policies that aim to recover the structure of a company after a disaster. So whether it is caused naturally or caused by malicious users, the PDR also works to prevent these problems.
In practice, ideas and strategies are listed for a company to get back on track. However, for such continuity, three factors must be considered: information, the company's physical space and people. After all, one cannot function without the other.
It is important to emphasize that the PRD operates within the Business Continuity Plan. Therefore, despite distinct concepts, they must coexist, and a company's decision-making must follow the guidelines imposed by both plans.
Also Read: What is Consumer Behaviour – Types, Factors, And More
The Disaster Recovery Plan(DRP) step by step:
There is no magic formula, and one must create a company's plan personalized. Therefore, we present here how you and your company can plan to prevent further damage from occurring in the event of a disaster:
Be aware of which data are essential for your company to remain in operation and avoid further damage;
In addition to data, location is essential. Define a physical location "backup" (or home office policy) so that operations can return without compromising performance;
Communication is essential in any area, branch, and even more emergencies. Keep in touch with your employees and let everyone know the situation.
We have divided the five main steps below to be defined in advance. That way, when you have a structured plan, your team won't waste time pondering what actions to propose will be.
Also Read: What Is A Sales Plan: Basic Few Valuable Points
Identify What Is In Critical Condition (DRP)
It is necessary to identify what is in critical condition and to what extent the interruption can affect the company's progress. Each case is different, and the most important thing is to have sensitivity and intelligence to deal with employees and customers in emergencies.
Also, differentiate what information can share among stakeholders in these scenarios, which operations can be paused and postponed without interfering with the company's results.
Assess Critical Environments (DRP)
In addition to the main sectors, such as finance and customer service, tell environments should assess. It will help define priorities in decision-making. Remember to include security systems (physical and digital) to prevent other threats from taking advantage of a vulnerable moment.
Create A Communication Strategy (DRP)
Ensure that communication continues to flow so that business restarts and repairs can be more effective. It is through the articulation of leadership, with strategic communication between customers and employees, that data prevents the credibility and image of the company.
Recover Data And Backups
according to RTO and RPO metrics, if your company already has a security policy that includes recurring backups, this is the time to apply data recovery. According to previously established priorities, delegate functions to the team and support the IT department to follow all steps effectively
Conduct Conference Tests
Once data and equipment will recover, communication is clear, and the Disaster Recovery Plan(DRP) has been put in place, the next step will be verification.
Check the status and status of employees, equipment and tools before considering the plan to be complete. This step will allow you to return to activities with all security measures checked.
Count On A Partner Specialized In Security
While some disasters are unpredictable, much can recover before significant damage occurs. It is important to prepare as much as possible, with measures according to each scenario to prevent them from occurring. If they do occur, they do not interfere with business continuity.
Knowing the system's risks, difficulties, and weaknesses can be more practical with an experienced and prepared team. Having experts by your side also involves reducing risks and taking preventive actions to mitigate possible vulnerabilities, making your environment safer and lowering costs. Strong support available 24/7 can save your company's data, information and equipment quickly and safely.
Conclusion
Suppose your company does not have a Disaster Recovery Plan(DRP), count on an experienced partner in this area. Problems such as those mentioned can be examined with intelligence and prevented through a personalized consultancy.
StorageOne has more than 20 years of experience transforming companies of all sizes to be more secure, productive and profitable. So get in touch and talk to our experts.
Related posts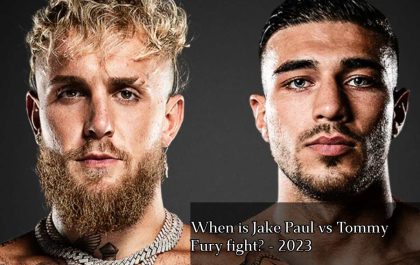 What Time Is Jake Paul Vs Tommy Fury UK – 2023
When is Jake Paul vs Tommy Fury fight? UK start time for ring walks What Time Is Jake Paul Vs…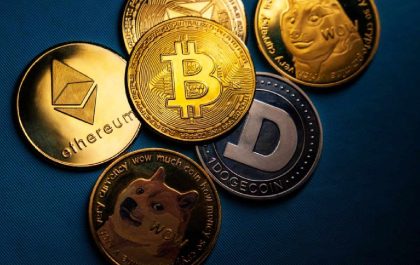 Bitcoins Vs Altcoins: Comparing The Different Types Of Cryptocurrencies
Cryptocurrencies have become increasingly popular worldwide, with digital currencies like Bitcoin and Ethereum leading the charge. These cryptocurrencies are usually…