Direct Marketing is the set of marketing strategies focused on promoting products or services using direct actions to a specific audience. Some practical examples of Direct Marketing actions are direct mail, telemarketing, telesales, email marketing, and other personalized digital efforts.
Have you ever stopped to think that marketing is one of the main activities carried out worldwide forever?
Marketing is nothing more or less than an effort to publicize an idea, cause, product, or service.
So, whether through an international megacorporation creating massive advertising campaigns or a street vendor shouting catchphrases in the street, marketing is there.
Right here on the blog, we've already talked about various forms, such as content marketing, guerrilla marketing, and even more unusual ones, such as green and nostalgia marketing.
But, have you heard of Direct Marketing? So see everything you need to know about it and how to get along! In this post, you will see:
What is Direct Marketing
Direct Marketing is the set of marketing strategies focused on promoting products or services using direct actions to a specific audience.
Also, it is essential to know that this concept has changed over the years. In the past, talking about Direct Marketing had to go through ideas such as direct mail, telemarketing, telesales, etc.
All these methods still exist, but there are also new ways to practice Direct Marketing, such as email marketing and other personalized digital actions.
What hasn't changed is the essence of Direct Marketing: the search for people who are already interested in what you sell.
It's easier to convince an already interested person than having to do the work from scratch, and that's where this approach excels.
Therefore, the cost of actions can be lower and results faster, as campaigns often have an air of urgency to convert customers.
Also Read: What is Business Economics- Types, Examples, And More
How to use Direct Marketing in your strategy
Now that we have clarified the concept of Direct Marketing, we will explain how to get your hands dirty and get campaigns right with your audience.
For that, we put together a step-by-step guide with six actions you should take to create successful campaigns. See what they are:
Identify The Target Audience
The first step is, of course, to identify who your target audience is. As we are talking about people already interested in your brand, it is good to have a database at your disposal.
It is a good time to access your CRM or customer record, and separate information such as:
Sex;
Age;
Income;
Personal interests;
Geographic location;
Among others.
Also, make sure you have their permission to send emails, make phone calls, or send mail.
Decide On The Best Approach
Now that you have the audience in mind, it's time to choose the best approach, i.e., whether to call, email, etc. What determines this?
Details like the age and preferences of your audience will certainly help you make a decision.For example, a younger and more connected audience might find it more interesting to receive their offers through digital means. At the same time, someone more traditional would like the personal touch of a printed letter.
Sometimes, you can use more than one contact form to make a more substantial customer impression.
Also Read: 5 Mistakes You Should Avoid Crypto Trading
Sharpen Your Tools
Now that you've decided which approach to use, it's time to choose your tools and learn how to use them if you don't already know.
Email marketing, for example, has several great tools that you can try out. For example, if you decide to bet on remarketing, there are excellent resources on social networks and search engines that you need to know well.
Want to call customers? Then see everything you need to do your best at inside sales. Whatever your contact method, choose the right tools and learn to use them well.
Invest In The Sense Of Urgency
One element of Direct Marketing is the sense of urgency, which needs to be explored in the right way to give results. Like this?
For example, when an offer has a short expiration time, there is no time for indecision, which makes customers more inclined to accept it.
On the other hand, if you have too much time, she won't pay much attention to the matter, and she's likely to forget about the offer in question.
Take The First Test
You already have everything you need for the campaign, but before starting, separate a smaller group of your target audience and test the initiative with them first.
In this way, you will be able to observe the results and find possible problems in the segmentation, approach, or offer itself.
If you find problems at this stage, it will be easier to fix them without sacrificing the rest of the campaign, which significantly increases the chances of success for the initiative as a whole.
Measure the results
Finally, there is no marketing success without tracking results. Detailed tracking of well-chosen metrics is critical to know the ROI of the campaign.
But, in addition, it is also vital to determine how the planning of the following Direct Marketing actions should be, what went well, which mistakes should avoid, etc.
There's nothing like seeing some examples of Direct Marketing in practice to inspire us and get a better idea of ​​how to implement it, right?
Six Examples Of Direct Marketing Done Right
That's precisely why we've separated six examples. You'll see that not just 6—companies have successfully used this strategy.
Direct Marketing  – Fast Food Chains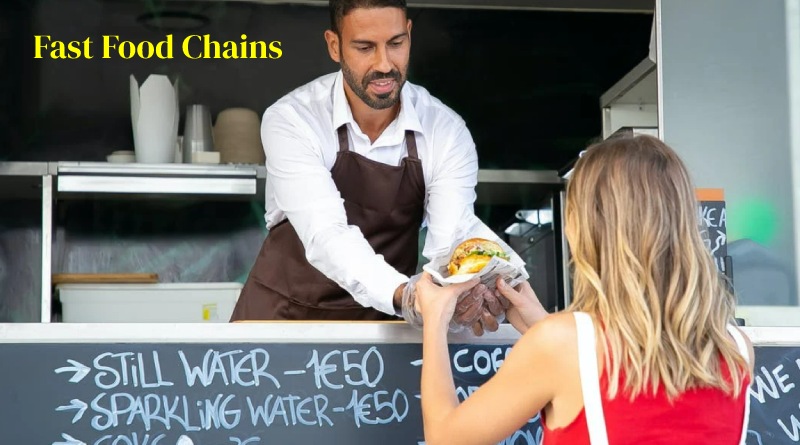 Some of the biggest fast-food chains in the world, like McDonald's, Bob's, and Burger King, are masters of Direct Marketing, and they use different versions of the same resource: discount coupons.
Each with a different approach: while Bob's requires fans to register on the site to get coupons, Mc gives you the option to download them via QR code or pdf.
Conversely, BK gives coupon cards to customers who buy on its networks and sometimes uses the "Take a print and receive the discount" method.
The fact is: that the tactic is super simple, cheap, and efficient.
Cosmetics Catalogs
What about cosmetic brands like Avon and Mary Kay, which have had a successful direct sales method in their product catalogs for decades?
Everyone already knows how it works: the salesperson leaves the catalog with the customers, who mark what they want to buy and wait for the order to arrive.
It is a direct marketing method and very profitable, given the number of smaller brands that have decided to adopt the same selling style.
E-Commerce Stores
What about e-commerce stores? These use not one but several Direct Marketing techniques. From email marketing and remarketing, already mentioned here, to other options such as sending printed catalogs and a product.
If we think of Shoptime, for example, one of the largest electronic retail chains in the country, we have yet another case of Direct Marketing: the company's TV channel.
The channel is a classic case of Direct Marketing well done by advertising lower prices than those on the site and abusing the sense of urgency.
Domino's
Domino's Pizza, the world's largest pizza delivery company, is a master of Direct Marketing and consistently uses email marketing.
On special dates like Black Friday and Christmas, for example, they send personalized messages to customers registered on their website, encouraging orders.
But that's not all; the company also carries out actions in which it gives VIP vouchers to some "missing" customers to try new flavors and rekindle their love for the brand.
Also Reda: What Are The Main Functions Of Marketing?
Related posts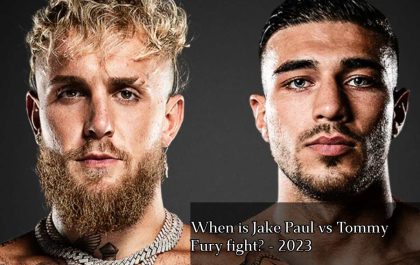 What Time Is Jake Paul Vs Tommy Fury UK – 2023
When is Jake Paul vs Tommy Fury fight? UK start time for ring walks What Time Is Jake Paul Vs…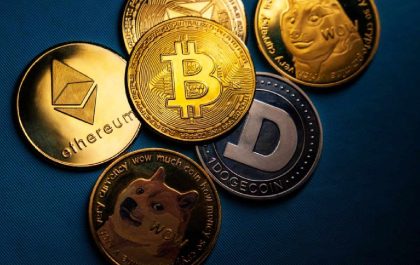 Bitcoins Vs Altcoins: Comparing The Different Types Of Cryptocurrencies
Cryptocurrencies have become increasingly popular worldwide, with digital currencies like Bitcoin and Ethereum leading the charge. These cryptocurrencies are usually…