Cart vendor Bussines: Due to the crisis generated by the new coronavirus pandemic, entrepreneurship has grown as a professional alternative in Brazil. Among the options for ventures for those who want to have their own business, one of the most affordable is to become a traveling salesman.
In addition to the fact that you usually need a low initial investment to start working as a traveling salesman, another advantage of this business model is that many things can be done with your car.
With that in mind, today we will know 10 product ideas you can sell on your own with your car.
Cosmetics and Perfumery
In 2020, the door-to-door sales sector grew, and there is a trend that this will continue to rise in 2021. One of the main categories in this sales modality is cosmetics and perfumery resale.
Brands such as Natura, Avon, and Boticário offer high-quality product lines with good sales potential. In addition, the registration processes for resellers of these companies are usually elementary, as you can check by clicking on the name of any of the three mentioned brands.
Among the reasons that led to the growth of the direct sales sector during the pandemic was the adaptation of the segment to the internet. So, you can perfectly work with your car to sell these products, but you can't leave aside a good plan of action on the internet to sell even more.
Also Read:
Clothing and Accessories
As in the case of cosmetics and perfumery items, this segment also has excellent options of brands for resale. Here we have already left some tips on reselling lingerie, for example, articles in high demand in this business model.
The fashion sector has good sales potential at all times of the year and includes some of the most sought-after gifts on commemorative dates.
Tupperware and Pans
The street vending of pots is quite another in the neighborhoods of several cities in the country. Therefore, as people are familiar with this business model, the audience tends to be significant.
In this sense, another business that can be advantageous is the Tupperware resale business, which you can understand here how it works. This is a trendy kitchen item you can sell out of your own car.
Also Read: What is CRO Marketing- Definition, Benefits, And more
Crafts
One of the main advantages of the craft sector is that it is very comprehensive, and you can work in areas such as decoration, fashion, and even furniture. The demand for handmade products is quite significant for those who like to gift people with personalized items.
Typically, this is a segment in which demand is most significant on the internet. So, even if you open your craft business to work as a traveling salesman with your car, you can't leave out a good presence on social media.
Eggs
Changing the subject a little, it's time to discuss ideas for street vending businesses in the food sector. Let's talk about one of the most traditional options in Brazil: the egg car.
In most Brazilian cities, the famous egg cars have an enormous audience potential, and many people only buy eggs from these sellers.
That way, when we talk about street sales with the car itself, we can't help but talk about this modality.
Also Read: How to prepare and execute a Disaster Recovery Plan (DRP)
Cheese and Salami
This is another widespread option on the streets of Brazilian cities. Artisanal cheese and salami producers often partner with vendors who drive their cars through residential neighborhoods to offer the product directly to customers.
And as cheeses and salami are foods widely consumed by Brazilians, this is a category that can provide a good income.
Fruits and vegetables
While these products typically require larger vehicles for door-to-door sales, the investment can be well worth it. With delivery services rising due to the pandemic, saving consumers' trips to fairs can be a good deal.
But in addition to not being possible to use any vehicle to sell fruits and vegetables, remember that they also need special care not to spoil.
Sweets
The famous "dream car" is another popular street vending model in Brazil. But this isn't the only kind of candy you can sell with your car. Churros, bonbons, brigadiers, cakes… In short, there are many options for starting a business.
So if you're a good cook or have someone you can partner with, you can make good profits as a street candy vendor.
Ice cream
Still talking about sweets, ice creams also usually sell well door-to-door. Whether it's dough ice cream, popsicle, or ice cream, close a partnership with a manufacturing company or buy your machine to undertake.
Also Read: What Is Office Package, Which Programs Most Using ?
Related posts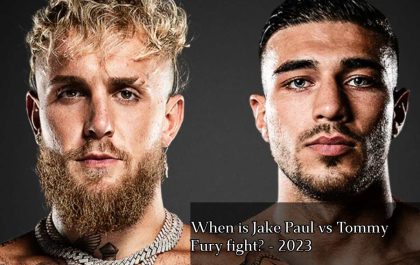 What Time Is Jake Paul Vs Tommy Fury UK – 2023
When is Jake Paul vs Tommy Fury fight? UK start time for ring walks What Time Is Jake Paul Vs…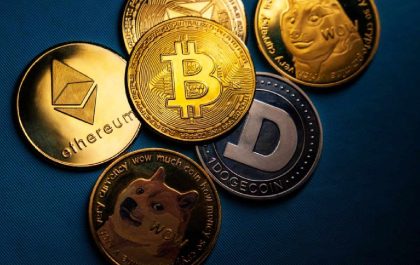 Bitcoins Vs Altcoins: Comparing The Different Types Of Cryptocurrencies
Cryptocurrencies have become increasingly popular worldwide, with digital currencies like Bitcoin and Ethereum leading the charge. These cryptocurrencies are usually…