Books On Tech Strategy: "Technology Strategy Patterns: Architecture as Strategy," by Eben Hewitt (O'Reilly Media, 2018)
"Information technology governance and strategy" , by Orlando Tuzzolo (Editora Senac São Paulo, 2019)
"Information Technology Management: support and innovation for digital transformation," by Manoel Veras (Brasport, 2019)
"Management Oriented Technology," by Paige Baltzan (McGraw Hill Brasil, 2016).
"Strategic management of information technology," by Andre Bittencourt do Valle (Editora FGV, 2015)
" Information technology: planning and management," by Paulo Rogério Fiona (Editora Atlas, 2013).
Postgraduate In Tech Strategy At The FIA
If you are interested and want to become a tech strategist, the best way is to do a postgraduate degree in tech strategy at the FIA.
The course is 100% online and lasts for two semesters. Its curriculum consists of three principal axes of content: the strategic imperative of innovation, the technological architecture of connected businesses, and strategic management.
The methodology includes video lessons, practical applications, and complementary materials.Plus, you have excellent networking opportunities by sharing assignments with classmates.
Also Read:What is Trend Following- Features. Risk, Characteristics
Examples Of Course Subjects
Strategy for hyperconnected businesses: taught by the vice president of Innovation and Digital Transformation at Tecnica, Romeo Busarello. It seeks to identify the latest trends in the exponential industry and understand how exponential technologies can help organizations achieve their goals and how they can be a threat
Disruptive technologies: taught by I2AI Brasil co-founder Alexandre del Rey, it aims to analyze the impacts of future-bearing technologies on business, whether in operations, in the relationship with the production chain, or with end customers
Digital transformation in business, society, and politics: taught by the advisor of the Brazilian Licensing Association (ABRAL), Marco Antonio da Costa Sabino, it deals in depth with the vectors that make up Digital Transformation, seen as a social and technical phenomenon
Leadership, culture, and high performance: taught by the coordinator of the Program of Studies in People Management PROGEP/FIA, Joel Souza Dutra, brings the fundamentals of organizational dynamics with a focus on nurturing a culture of change and innovation within companies
Strategic Innovation Management: taught by executive Bjorn Werner, discusses innovation typologies, the evolution of value generation paradigms, and tools that can facilitate organizational understanding and adaptation to social changes
Featuring: Taught by journalist, professor, and researcher Andrea Greca Krueger, discusses how new technologies, global events, and big business ideas can shape the future of society
Business networks, complexity, and systems are thinking: taught by consultant and professor Marcos Telles, it presents ways of applying systems thinking in the management practice of organizations that operate in highly competitive and integrated environments.
Conclusion
We hope that the concept of tech strategy has become clear and that you have gained perspective on the potential of this career in today's market. Increasingly, companies will seek tech strategists to adapt their technology to new challenges and market changes.
If you are in this select group of professionals, you have a great chance of evolving side by side with future technological solutions. Remember that, with the FIA postgraduate course in tech strategy, you will leave the class with valuable networking and a background recognized by the major players in the market.
Also Read: What Is A Soft Starter – Characteristics, Advantages, Use, And More
Related posts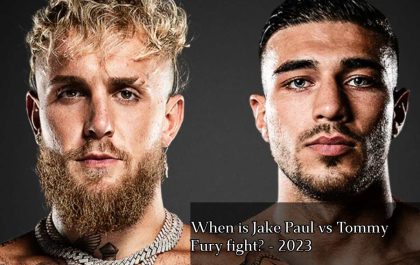 What Time Is Jake Paul Vs Tommy Fury UK – 2023
When is Jake Paul vs Tommy Fury fight? UK start time for ring walks What Time Is Jake Paul Vs…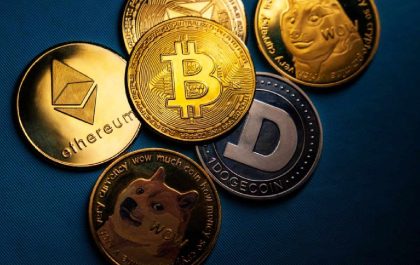 Bitcoins Vs Altcoins: Comparing The Different Types Of Cryptocurrencies
Cryptocurrencies have become increasingly popular worldwide, with digital currencies like Bitcoin and Ethereum leading the charge. These cryptocurrencies are usually…